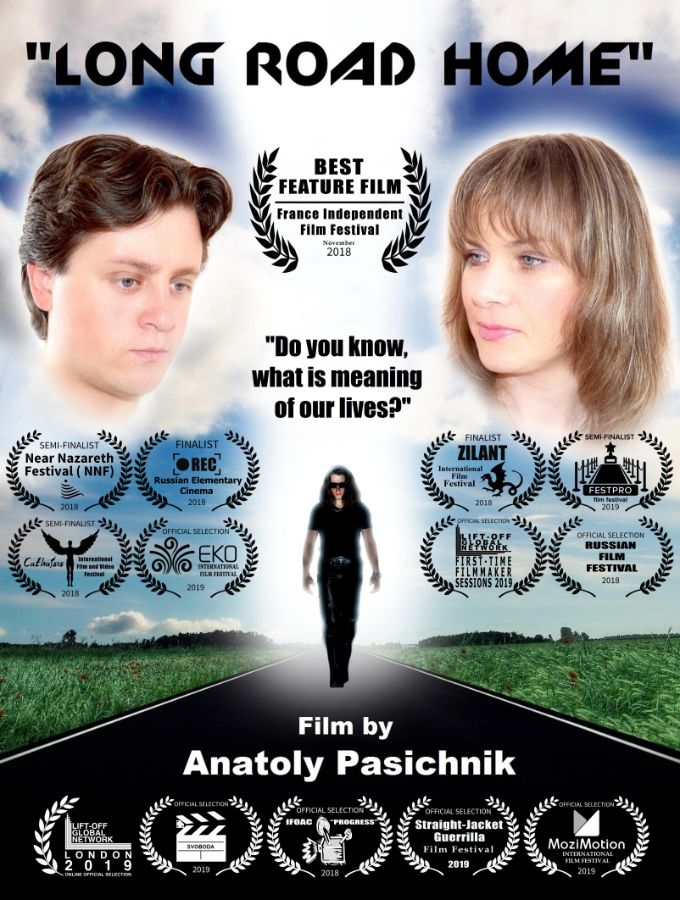 Genre: Mystical thriller. Drama.
Director: Anatoly Pasichnik.
Producer: Anatoly Pasichnik.
Starring: Irina Skuratova, Anatoly Rybakov, Natalia Tishina, Anatoly Pasichnik, Dmitry
Schwenk, Eugeny Duhnov, Artem Nechepurenko, Roman Mishurin, Eugeny
Bulava, Gilfan Dochin, Yury Borovskoy.

Director of photography: Dmitry Starchenko.
Music by: PRINCEMETAL.
Written by: Anatoly Pasichnik.
Casting by: Catherine Trankina.
Time: 105 minutes.
Production: Dead Rose Pictures,
, 2017.
Tagline: "Do you know, that is meaning of our lives?"
Synopsis:
The film tells about a young man named Sergey, who lives an ordinary life. Suddenly he starts seeing weird things, the meaning of which he cannot understand. To his surprise, some of these things soon begin to come true. Neither the young man nor his relatives are not ready to accept the fact that starts happening around. Soon Sergey will need to find out the essence of these phenomena, to reconsider the way he sees the world and realize what is the true meaning of our unpredictable, mysterious, and sometimes frightening life...
Screenshots: